Guwahati,Sept25:: Iconic Assamese filmmaker, actor and playwright, Abdul Majid passed away on Sunday morning in a private hospital here at the age of 86.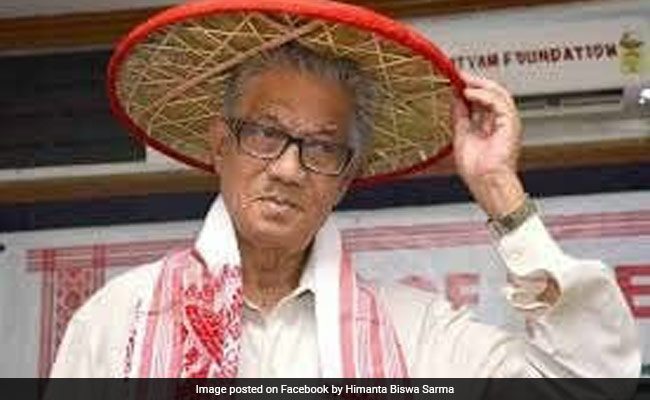 Majid, a veteran actor, director and playwright, was admitted to the hospital on September 23. He died following a cardiac arrest at GNRC hospital here at 9:30 A.M. on Sunday, a spokesman of the hospital said.
Majid's landmark film "Chameli Memsaab" made in the 1970s marked the beginning of a new journey for Assamese film industry.
It was by far the only feature film completely based on the life of the tea workers living in numerous tea estates in Assam valley. The film also depicted the strong bonding between the tea workers whose forefathers were brought to Assam by the erstwhile British planters work in new tea plantations about two centuries back from rest of the country.
Majid, popularly known as Majidka, was a prolific dramatist who also performed different roles in over 200 plays and worked for promoting new talents.
Besides hugely popular "Chameli Memsaab", Majid directed some other films that include "Banahansa", "Banjui", "Ponakan" and "Uttarkaal", through which he gave a new dimension to Assamese cinema and showed his sense of social responsibility.
Assam Chief Minister Sarbananda Sonowal condoled his demise, calling it an irreparable loss to the cultural field of Assam. Sonowal also prayed for peace for the departed soul and offered his condolences to the bereaved family.
One of the most prominent new generation Assamese filmmaker/ directoactor-dramatist.
He made the classic 'Chameli Memsaab', which had this haunting song 'O Bideshi Bandhu'. Each song of 'Chameli Memsaab' is a gem. Bhupen Hazarika won the National Award for this film. Film was remade in Bengali and Hindi," Borpujari tweeted.
The demise of Abdul Majid has cast a spell of gloom across various sections of Assamese society which cannot forget his contribution towards promotion of social harmony and integrity through his works. The entire artiste community in the state has lost a father figure in his demise.