New York,August11:On August 11, 1973 , a DJ named Kool Herc threw a Back To School party in the Boogie Down Bronx that changed music as we know it, giving birth to the most innovative genre hip hop , 44 years ago.
Kool Herc, an 18-year-old Jamaican-American DJ, was playing a set at 1520 Sedgwick Avenue in the Bronx, New York, and decided to do something a little different.
Using two turntables, he extended the instrumental breaks, allowing people to dance longer, a style that became known as break dancing.
He noticed the crowd went wild whenever he played an instrumental section, instead of the whole song.
Next came the MC, or the Master of Ceremony, who added the rhymes over the beat to get the party going and flowing.
In the Bronx, his friend Coke La Rock hyped up the crowd with a microphone. And with that, hip hop was born.
Hip hop does not just refer to the music, it is a subculture and art movement that was developed by African Americans and Puerto Ricans during the 1970s.
In the years since DJ Kool Herc's first party, hip hop culture has become a major force across music, art, fashion, dance, and a whole lot more.
Some of the images of Hip Hop
On the historic anniversary, music fans are invited to be the DJ by experimenting with two turntables and a crate full of records.
The first-of-its-kind Doodle features a custom logo graphic by famed graffiti artist Cey Adams, while the records have been chosen with an emphasis on hip hop's founding pioneers.
It was also called rap music in United States by inner-city African Americans in the 1970s which consists of a stylized rhythmic music that commonly accompanies rapping, a rhythmic and rhyming speech that is chanted.
Google Doodle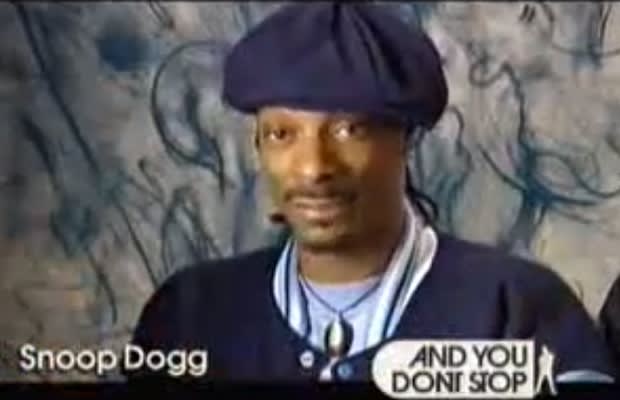 Snoop dogg Dog
Hip hip dance moves
boombox
Style wars :1983 documentary
30 DJ in Hip Hop genre
DJ Square Biz
DJ Square Biz has redefined breakfast with the explosive growth of his Grits & Biscuits Events nationwide.  If you've been to one of the legendary rage ups in NYC, LA, or anywhere in between, you understand how much respect this Houston native commands when on stage and in the music industry.
DJ Square Biz hosts the most talked about party series in the national hip-hop scene with his EZ Mo Breezy Camp.  DJ Square Biz's events maintains a superb list of attendees, the creme-de-la-creme of whatever city or beachside resort he happens to be occupying at the moment, however everyone's allowed to be a lot more ratchet at these functions.
While he has yet to release any popular mixtapes in the same vein as some of the other influential DJs on this list, he's ultimately hip-hop's festival DJ, holding it down at Jay-Z's "Made in America." Also, DJ Square Biz is probably one of the most business savvy DJs on this list due to the immense and rapidly growing popularity of his live events, respect in the digital media world, and successful stint at ROC Nation.
DJ Diamond Kuts & Cosmic Kev
It's important to acknowledge Philadelphia as a city with an extremely rich musical history. The legacy of Gamble and Huff and the Philadelphia Soul Sound has helped shape the sound of popular music and its 2 leading DJs reflect a keen awareness of their city's musical roots.
DJ Diamond Kuts of Power 99 could be considered the queen of East Coast DJs. Not many DJs have earned shoutouts from both President and First Lady Barack and Michelle Obama. A born leader, trailblazer, and one of the most important DJs in Philly, Diamond Kuts is heavily respected in the Baltimore club and Jersey club scene as well.
DJ Cosmic Kev of Power 99 is one of the cultural ambassadors to Philadelphia as well. Earning a "street banger" tag from Cosmic Kev means a record is poised to, at the very least, win the hearts and minds of the streets.
Both these DJs have been at it a minute, and best believe that local stand-outs like Freeway, Meek Mill, and producer Jahlil Beats have greatly benefited from the support of these two iconic DJs at the city's leading station. Young DJs out of Philly like DJ Aktive and DJ Damage are also walking in the footsteps of the King and Queen of Philadelphia DJs.
DJ Enuff
DJ Enuff needs no introduction.  His presence in the Brooklyn streets as a youth attracted the attention of DJ Red Alert, who helped him get his start in hip-hop radio. When you get put on by DJ Red Alert, you're destined to be an all-time great. The man was Biggie's Tour DJ– that alone should let hip-hop fans know how important the DJ Enuff legacy is to hip-hop. He helped break 50 Cent and Kanye West. Also, he is one of the biggest reasons 106 & Park became relevant, as his presence from 2003-2005 is an undeniable factor in the show's popularity, legitimacy, and growth.
Enuff is more than a DJ, he is a leader of men and culture. Enuff doesn't just play or break records, he moves music, and helps shape the sound. He is the President and Founder of The Heavy Hitters, one of the largest and most influential DJ crews in America. Young DJs like DJ Wallah and DJ Drew Ski, that are affiliated with DJ Enuff, may attest to the legendary acumen and prowess of Brooklyn's finest DJ. His popular website thatsenuff.com is also a constant source of the latest and greatest in all things music and culture. In the words of Jadakiss, DJ Enuff is "Top 5 dead or alive."
Peep a very young J. Cole pour his soul for DJ Enuff.  Enuff brings out the best in young artists in a way that other DJs can learn to emulate.
DJ Clue
If you ask Jay-Z, Fabolous, Joe Budden, Cam'ron, or the late and great BIG Pun and Stack Bundles their opinion on DJ Clue, surely they might add that support from DJ Clue has helped them and so many more attain immense success. Clue didn't break records, he broke NY rap in the aftermath of the Death Row era. In addition, The Professional series defines one of the most heralded eras in New York's history, and his Hot 97 show, The Monday Night Mixtape, was vital to the development of the mixtape as a marketing tool.
When you hear "Cluemanatti" you know it's the voice of the legend speaking. Clue will go down in history as one of the Godfathers of hip-hop. As a producer, his credits include classics such as Mariah Carey and Jay-Z's "Heartbreaker" in addition to Lil Mo and Fabolous on "Superwoman Part 2." Recently, he gathered Future, Nicky Minaj, Juelz Santana, and French Montana for "Rich Friday", but he's been uniting the finest rappers in the world for decades.
DJ Clue is another producer whose popularity transcends music. DJ Clue helped make Backstage so special, his presence cements the film as a hip-hop staple. DJ Clue is also an avid supporter of President Barack Obama, helping the President get re-elected in 2012 by lending his support on fundraisers and social causes.  DJ Clue should know he's a living legend and one of the most important DJs in history.
Over the last 20 years, Greg Street has become one of the most DJs in hip-hop.  Greg Street has rocked the airwaves in Mississippi, Houston, Dallas, Alabama, and Atlanta, as a popular DJ on ATL-based Hip-Hop V103, an industry powerhouse. All across the South, DJ Greg Street is respected as leader and source of the latest & greatest in music.
DJ Greg Street embodies the voice of the people. He truly is the people's DJ, and utilizes his platform to support some of the most important issues of our time. He is very active in charities, foundations, and social causes, and has created the Street Academy/Operation Correct Start in order to keep young men away from violence and the harsh realities of life in the streets.  He's also quite well known for his incredible shoe collection and as a leader in Sneakerhead culture.
DJ Prostyle
DJ Prostyle has become a household name over the last decade. Perhaps you've seen him on ABC's Good Morning America. If not there, you've definitely seen DJ Prostyle on BET's 106 & Park and Rap City. New York has heard him on Power 105.1, and Orlando knows him well for his show on Power 95.3.
DJ Prostyle has become the Derek Jeter of DJing. Few DJs could pull of a gig on a network television show as iconic as Good Morning America, especially after a 7-year run at 106 & Park. The sky is the limit for Prostyle, perhaps we'll see him run for office in the future– he's already that popular. With over 1M+ followers on Twitter, DJ Prostyle has become a leading voice in social media.
DJ Felli Fel is one of the biggest voices in the Golden State. As an A-list DJ at LA's Power 106, DJ Felli Fel hosts The Felli Fel show on Saturday evenings. By the way, the show is hilarious and Felli Fel looms larger than life even on the radio. He is a member of the Heavy Hitters DJs, a record producer, and also signed as a recording artist to So So Def/ Island Urban Music.
DJ Felli Fel has worked with everybody– Kanye West, Diddy, Akon, Lil Jon, to name a few. His film credits include a cameo in the 2003 comedy Malibu's Most wanted. This DJ is one of the most important men in the West Coast music scene, period, with the ability to break a hit record and constant support from the game's finest, DJ Felli Fel may continue to shine bright for quite some time.
DJ Kayslay
WARNING. The Drama King is in the building. DJ Kayslay is so legendary that in a recent interview on The Combat Jack Show, DJ Whoo Kid shared an epic story about avoiding drama with Kayslay on the streets of Harlem. The New York Times once referred to Kayslay as a "one man ministry of insults." Kayslay means drama, but he also means one of the game's most respected titans and the voice of Uptown. Kayslay is the streets of Harlem, and there is no hip-hop without Harlem.
It's not hard to see why we'd have DJ Kayslay on the list of not just the top DJs in the game right now, but potentially an all-time list. The man was one of NYC's finest street artists. Hip-hop lives through street art, and Kay aka Dezzy Dez TFP from the legendary 1983 Style Wars had already made an impact on the culture before dropping siren after siren of straight heat, two StreetSweepers albums, and breaking records, freestyles, and giving us more drama than we knew was possible.
DJ Cipha Sounds
Whenever hip-hop fans hear "Cipha don't get gassed", it's apparent that non-stop entertainment and hilarity will ensue. While he may be quite the jokester, he's very serious about his business and the art of entertaining others as a world-class DJ.
DJ Cipha Sounds has evolved into more of an entertainer than most of the other DJs on this list. His numerous film/television and stage performances complement a stellar radio resume. To start, his radio experiences include hosting The Cipha Sounds Effect on Shade 45 from 2004-2008 along with Angela Yee, DJ Wonder, and the Emoticon. Perhaps he's also made you laugh or cry on The Hot 97 Morning Show, The Cipha/Rosenberg Experience, and 3 o'clock Boys! on Hot 97, replacing the legendary Angie Martinez.
When it comes to breaking artists, he is noted as the DJ that introduced Rihanna, 50 Cent, Pitbull, Sean Paul, and Rick Ross to NYC radio. He has also served as tour DJ for Lil Kim, Mos Def, and Jay-Z. In the past, he's worked as an A&R for Tommy Boy, Rawkus Records, and Star Trak, as well as former Senior Vice-President of Jay-Z's Roc-La-Familia label.
In the television world, he was a DJ for The Chappelle Show for 3 seasons, as well as MTV's TRL and Direct Effect, which became Sucker Free. For a bit of movie history, he played DJ Dusk in Spike Lee's classic, 25th Hour. He also hosts Don't Get Gassed Comedy Series at the legendary Caroline's Comedy Club in Manhattan, a showcase in the mold of the irreplaceable Def Comedy Jam, after establishing Take It Personal Improv as well.
DJ Camilo
DJ Camilo is hip-hop. Although he is the "International Club King", DJ Camilo still is New York. One of the most vibrant voices at Hot 97, not only does he keep an ear to the streets, but he is one of the most dominant DJs coming out of NYC ever. Camilo is also a member of the Heavy Hitters DJs. On top of that, he hosts two shows on Hot 97, including Heavy Hitter Hour and New at 2.
DJ Camilo is more of a lifestyle DJ than others on this list. He partnered with Diddy and Ciroc Vodka to become one of the Ciroc Boys several years back. The world is DJ Camilo's oyster, and he's dishing pearls to anyone that tunes into his show or is privileged enough to see him perform live.
DJ Clark Kent
"God's Favorite DJ", DJ Clark Kent, is a man of many wonders. He's produced some of the most well-known records in the history of the culture, including Junior M.A.F.I.A.'s featuring Biggie Smalls "Player's Anthem" and Mariah Carey's "Loverboy", as well as producing and recording legendary records for Jay-Z. His street cred is unquestionable, as he discovered Shyne rapping in a barbershop and directed him toward the Bad Boy Camp. He also is the founding member of the internationally respected "Supermen" DJ crew.
DJ Clark Kent is a Brooklyn legend, and along with DJ Enuff, he has put Brooklyn on the map from a DJ perspective. To this day is keeping the thoroughest borough alive and popping. In addition, he is NYC's greatest DJ influencer in the Sneakerhead culture as well, and in 2010 Nike commissioned DJ Clark Kent to design a "Nike Five Boroughs AF1 Low" pack of special limited edition Air Force 1 sneakers. When you create NYC's official Air Forces, it's clear you've earned a special reputation in hip-hop and culture. Brooklyn stand up!
DJ Wonder
DJ Wonder from Delaware (and later, NYC) is an international DJ Kingpin. He currently mixes and executive produces one of America's most influential morning programs period, Sway In The Morning. His weekly mixshow on Shade45, DJ Wonder Presents: AnimalStatus is also wildly popular.
DJ Wonder started out at Hot 97, and with worked with Star And BucWild, Miss Jones, and several others. He later received an opportunity to work for Sirius XM, and became the executive producer of The Cipha Sounds Effect, with DJ Cipha Sounds. He then moved on to be the executive producer/DJ of The Morning After with Angela Yee. On the radio, Wonder is one of the pioneers of fusing the hip-hop and EDM worlds.
Beyond the radio, DJ Wonder's passion lies in nightlife and special events where he brings music to the masses live and direct. He resides in the top nightclubs and lounges in NYC and is a globally known tastemaker.